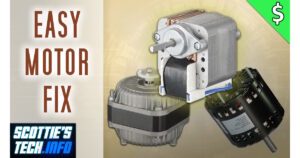 The name "shaded pole motor" might sound scary, but these things are REALLY simple inside.
So simple that if you have one, you can probably fix it yourself in about 10 minutes with a few simple tools.
DIY, save some bucks, and Bob's your uncle.
When they're used, how they work, and how to fix 'em good… Join me for a look at this common motor type!