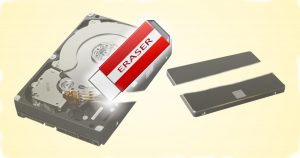 When the time comes to upgrade your puter, you may end up with a leftover hard drive or SSD.
Obviously, you're going to need to recycle the drive…
But what about the data on it?
There are a million ways out there to erase a drive before sending it to the great bit bucket in the sky…
But which one is best?