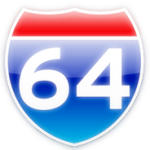 I'm sure you've all heard some hype about 64-bit this and 64-bit that. The thing I read the most is that a 64-bit operating system or piece of software is automagically twice as fast as a 32-bit one. Not so. Worse yet, some operating system vendors market their product as having an "advanced 64-bit architecture", when the truth of the matter is that their OS is not fully 64-bit.
In any case, most people today are using a 32-bit operating system, but a surprising number have already switched to a 64-bit OS. Or in some cases, a quasi-64-bit OS…
There is one true reason though why you will actually want to switch to a 64-bit OS in the near future: the infamous 3GB barrier. Just what the heck is this mystical barrier, and why should you care?