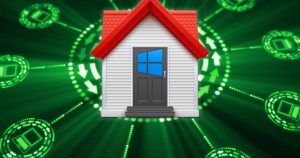 Way back in early 2009, I wrote a post entitled: How to Determine the Master Browser in a Windows Workgroup
Since then, quite a number of people have downloaded and used my little LANscanner program for displaying the IP addies, MAC addies, workgroup, and Master Browser of all the gizmos on their local network.
One problem: With the release of Windows 10 1709, it stopped working.
Well, I'm happy to announce the release of LANscanner v2.0!