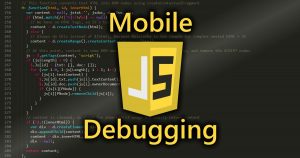 Ah yes, the Mobile Revolution!
It's fabulous – unless you actually create web sites and other stuff that use JavaScript.
In desktop web browsers, you generally get a web inspector / debug console that lets you do all kinds of fun stuff, including debugging your JS code.
But on mobile, well, no such luck.
In fact, most mobile browsers give you absolutely nothing! Fortunately, there's a neat trick that fixes everything.