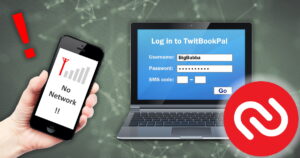 These days, 2FA (Two-Factor Authentication) is all the rage.
Instead of securing your account with only a password, you have to enter a password and a secret code… But where to get this code?
The simple way is via an SMS to your phone, which means you also must provide your cell phone number to various sites.
Smartphones also have authentication apps, but the problem is that you must still have your smartphone on and connected to the cell network in order to log in to a simple web site!
That's not very convenient…