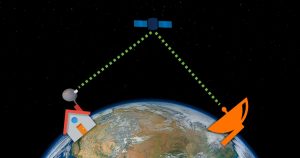 If you live in the middle of a big city, chances are you are currently enjoying internet download speeds on the order of 100 Mbps, 200 Mbps, or even 1 Gbps in some areas.
But for the rest of us – especially those who live out in the country – it's often nearly impossible to get any kind of good high-speed internet connection.
Sure, you may have DSL, but it's very slow. You know the drill: "Yes, we're upgrading our networks, running fiber everywhere, blah blah blah… Please wait 5 years."
Well, it just so happens that there is a solution to your internet woes, but a little luck and some homework is needed!