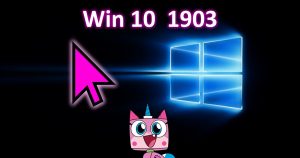 Another new version of Windows 10!
A new update to Windows 10 was released a few weeks back, and this time the roll-out seemed to be way smoother than the last version – which is nice.
I got the update fairly quickly this time around, which almost never happens.
The update went off without a hitch. Naturally, I immediately started poking around to see what changed.
Well, not much… But as usual, there are a few things to re-tweak!