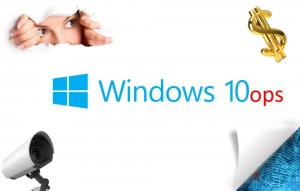 Oh, boy.
It seems that everybody is up in arms about the diabolical new Windows 10 features that – by default – share quite a bit of private data with Microsoft.
This revelation was coupled with a new Privacy Policy released by Microsoft on 1 August 2015.
I've read the policy, and frankly, it isn't much different than anybody else's policy these days. Privacy is out; spying is in!
Fortunately, it appears that in a few easy steps, you can easily turn off most of these "features" and thereby make Windows 10 far more privacy-friendly.