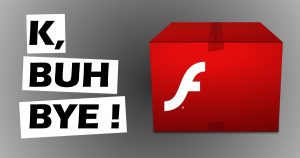 Five months ago, I answered the question Is the Adobe Flash Player really dead?
The answer was: No!
Fast forward to today, and I'm afraid it's time to part ways, especially if you're using Firefox.
And if you're using Chrome, you have a bit less choice in the matter, anyway. Starting next month, Chrome will no longer support Flash by default.
So, do you really still need Flash? And if not, how do you remove it?