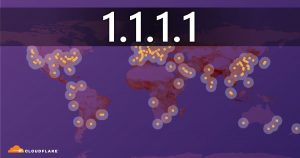 Back on April 1st of this year, CloudFlare announced a new public DNS resolver service.
But in this case, it wasn't an April Fool's joke at all: the new 1.1.1.1 DNS service is very real and very fast!
Well, that's nice, but what the heck does DNS do?
And how is it gonna make your web browsing speedier?