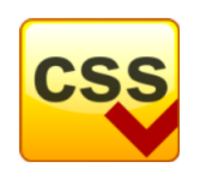 Okay, I know this one has been done like 8 bazillion times, but this method of creating a drop shadow on elements in a web page via CSS and a 1 pixel by 1 pixel transparent PNG file actually DOES work.
You see, I tried all kinds of different methods of creating drop shadows in CSS, both with and without an image file, and there was always a problem. It would render properly in certain browsers. It would render properly, but it only worked for fixed-width elements on the page. Or, maybe it would only render properly for variable width page elements. Or, the darn thing just didn't work at all.
Well, I got tired of all of that, so I decided to make my own version of the CSS drop shadow. It may not be the prettiest, but it works.